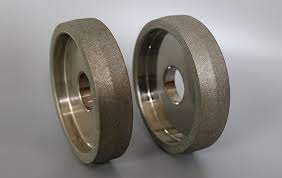 Super abrasive roll grinding wheels
RZ developed roll grinding diamond wheels.
For roll grinding wheels, it always needs a large grinding wheel, 350mm, 400mm, 500mm, 600mm 750mm, 900mm and even over 1meter. For traditional abrasive wheels, such as alumina grinding wheels, silicon carbide grinding wheels or other abrasive grinding wheels, it is OK to make. But as to diamond grinding wheels, it is always difficult to make.
Why it is difficult to make? Main factors are hard to boning the diamond together strongly. Well, RZ, applying with high technology pressing process and high-pressure pressing machines, developed this huge diamond grinding wheels for roll grinding.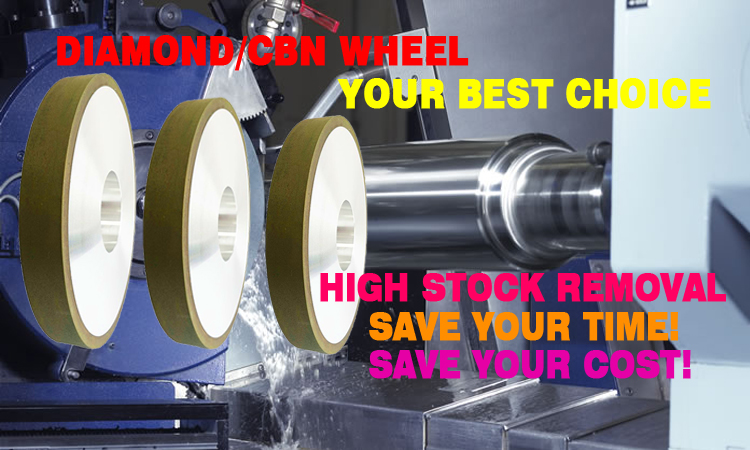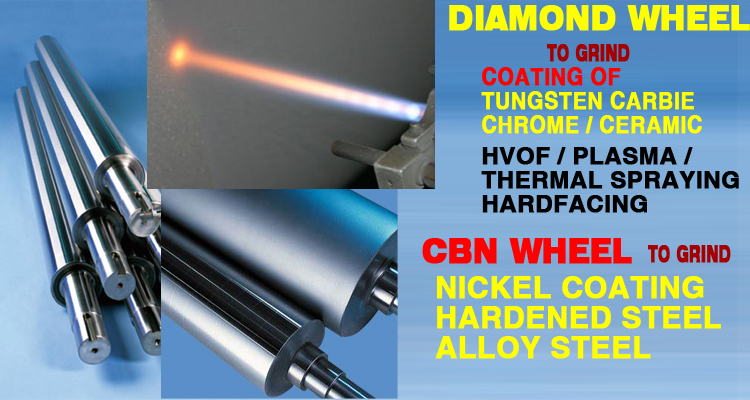 Our roll grinding diamond wheels are bonded all together, not partially. I know usually for other manufactures, when they have difficulty to make large diameter diamond wheels, they choose the easiest way, making wheels with more parts, and glue them together. Usually, we called partial made diamond wheels. Well, RZ chose a high-tech way, we press the whole diamond wheel at one time and in one whole piece. This wheels make our wheel bonding strongly. For partial wheel, some parts might be easy to break off. However, RZ large diamond grinding wheels won't.
How large diamond grinding wheels you can make?
Right now, we have mold for 900mm. This is the biggest diamond grinding wheel we make. Except the 900mm diamond grinding wheel, 850mm diameter, 750mm diameter, 610mm diameter, 508mm diameter, 457.20mm diameter and other small grinding wheels are all available.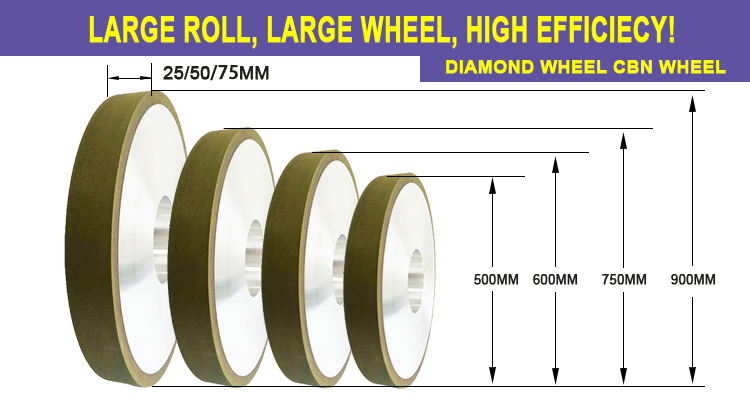 Why choose a large diamond grinding wheel for roll grinding.
Large diamond grinding wheels has bigger linear speeds, it can grind the large rolls quickly. Save your time, Save your money! Also diamond is harder than traditional abrasives, so it can help grind large your faster. I think a large wheel will help you great! Our customers choose the large diamond grinding wheels after trying them. I think you will be so too........
RZ TECH parts
---
Post time: Dec-09-2021