Electroplated Diamond CBN Wheels & Tools
Product Detail
Product Tags
Electroplated Diamond/CBN Tools are made of a single layer or multi-layers (depending on application) of either diamond or CBN particle that are attached to the tool surface using a nickel matrix. The tool body is usually steel or Aluminum.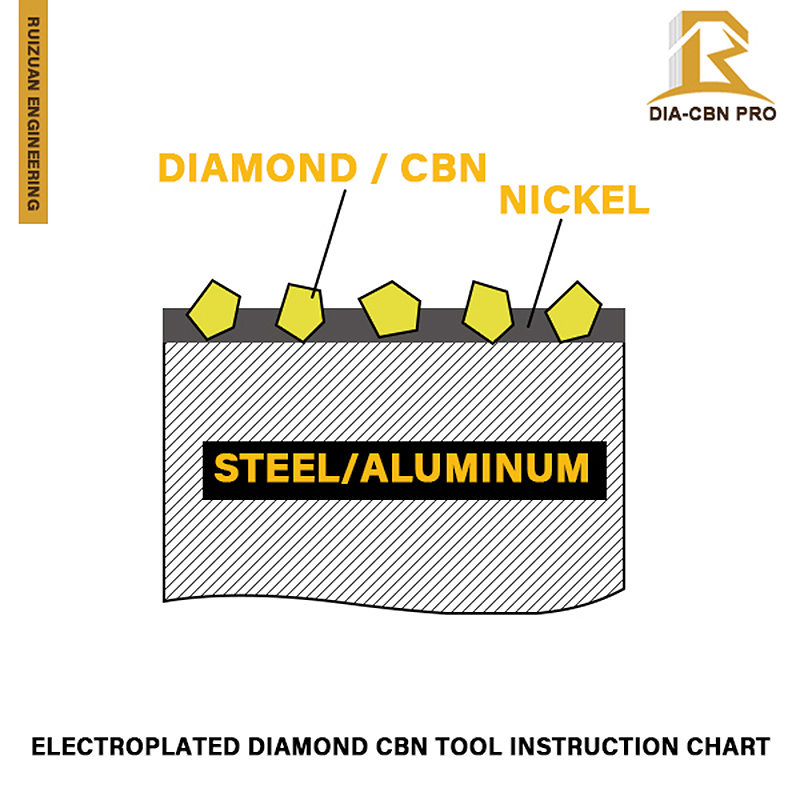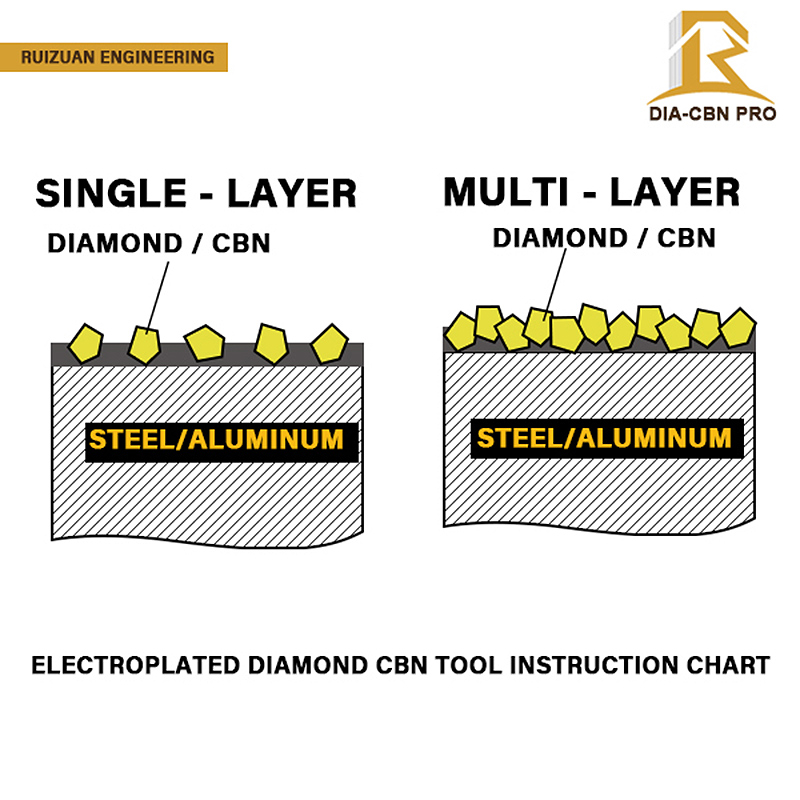 RZ Develops high quality diamond CBN tools with multi diamond CBN layers.
Multi-layer Diamond CBN tools are with longer life time.
High Quality Diamond / CBN bring you high quality tools
RZ Selected suitable premium quality diamond and CBN abrasive for our tools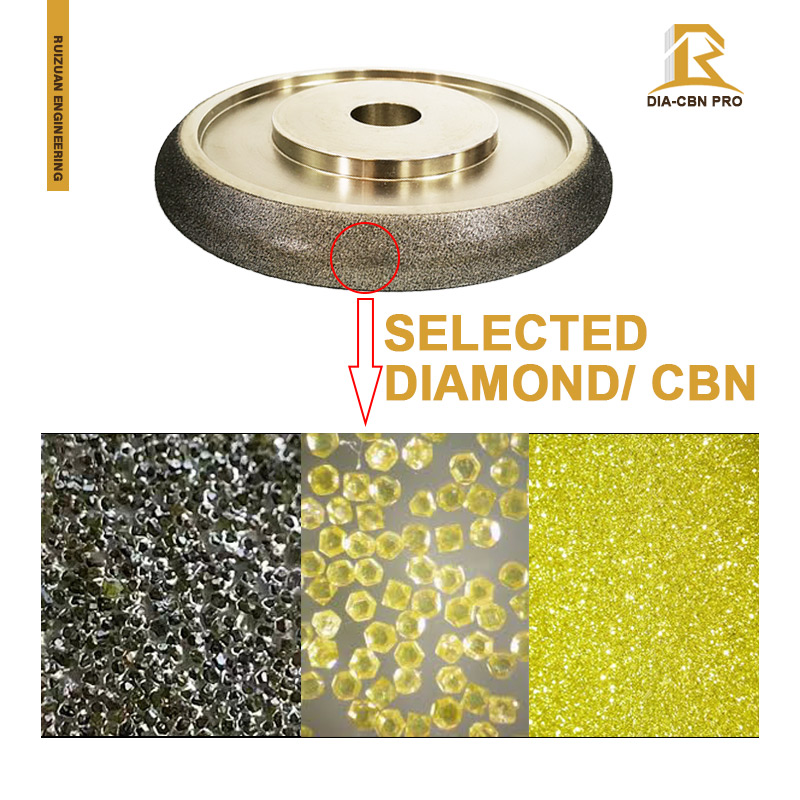 | | | |
| --- | --- | --- |
| Features | Grinding Method | Industry |
| High Accurate Profiles | Sharpening | Tool Sharpening |
| Economy | ID Grinding | Woodworking Tools |
| High Stock Removing Rates | Profile Grinding | Knife Sharpening |
| Suitable for dry and wet grinding | Dressing | Stone |
| Good Shape retaining ability | Cutting | Auto industry |
Electroplated Diamond CBN Tool Producing Chart
STEP1 STEEL/ ALUMINUM BODY PROCESSING
STEP2 BODY Insulation tape
STEP3 PRE-ELECTROPLATING
SETP4 ELECTROPLATING DIAMOND/CBN
STEP5 TAKING OFF tapes
STEP6 BODY FINISHES
STEP7 QUALITY INSPECTING
STEP8 PACKAGING
---
---