High Efficiency Metal Bond CBN Grinding Wheel Grinding Disc
Product Detail
Product Tags
About the wheel:
Metal bonded tools are created from the sintering of powdered metals and other compounds with either Diamond or Cubic Boron Nitride (CBN).This process produces an extremely strong product that holds its shape well during use. Metal Bond maintains a long and useful tool life with a reduction in the frequency of dressing. Generally, Metal Bond wheels have the hardest matrix, therefore it performs best in operations under flood coolant.
Metal bond grinding wheels perform exceptionally well for extended periods. Metal bonds assure consistent precision and reduce the need for wheel replacement. Metal bonds provide clean cuts and do not require dressing for longer periods of time.
Super hard grinding wheels for wet and dry grinding.
| | |
| --- | --- |
| Name | Metal bond grinding wheel |
| Grinding method | Dry or Wet grinding |
| Diameter | 100mm,120mm ,160mm,200mm,250mm,300mm,customized |
| Arbor hole  | Arbor hole 16mm,17mm,22mm 32mm or customized |
| Grit size | 80# 120# 150# 200# 240# 280# 320# 350# 380# 400# 450# 500# 600# 800#,customized |
| Model | 1A1,1A1R,1V1 ,6A2,12A2,11A2,11V9,etc |
Feature
1.Low maintenance
2.More production output
3.Extreme wear resistance
4.Wheel sharpness is maintained longer
5.Better heat transfer from the ground material
6.Longer product life cycle
Metal Bond CBN Grinding Wheel
 Used for machining HSS, tool steel, stainless steel, mold steel and titanium alloy,PCD, PCBN, Hard Alloy, High Speed Steel, Cermet, Ceramic, Cast Iron, Magnetic Material, Stainless Steel, Glass, Monocrystalline,Silicon, etc.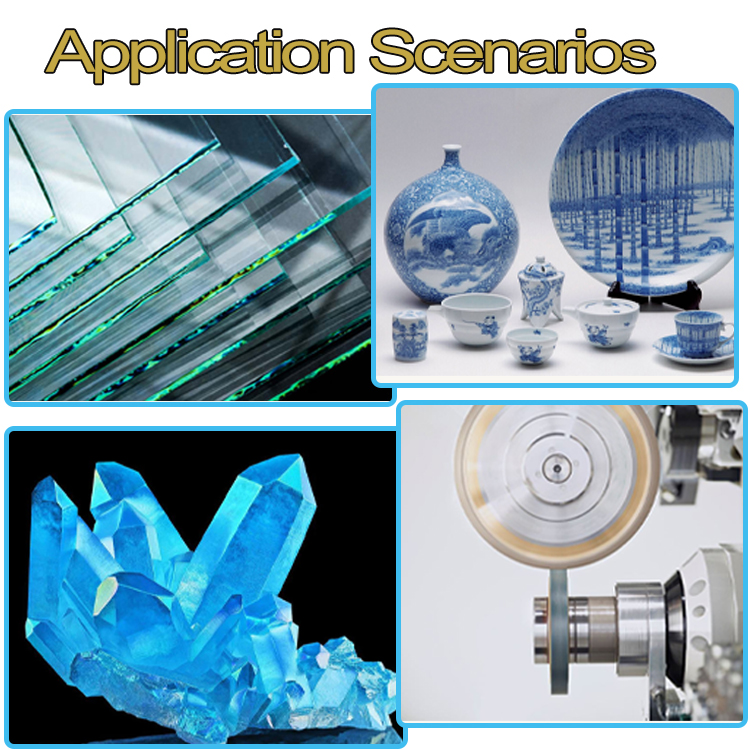 1. What are your prices?
Our prices are subject to change depending on supply and other market factors. We will send you an updated price list after your company contact us for further information.
2.Do you have a minimum order quantity?
Yes, we require all international orders to have an ongoing minimum order quantity. If you are looking to resell but in much smaller quantities, we recommend you check out our website
3.Can you supply the relevant documentation?
Yes, we can provide most documentation including Certificates of Analysis / Conformance; Insurance; Origin, and other export documents where required.
4.What is the average lead time?
For samples, the lead time is about 7 days. For mass production, the lead time is 20-30 days after receiving the deposit payment. The lead times become effective when (1) we have received your deposit, and (2) we have your final approval for your products. If our lead times do not work with your deadline, please go over your requirements with your sale. In all cases we will try to accommodate your needs. In most cases we are able to do so.
5.What kinds of payment methods do you accept?
You can make the payment to our bank account, Western Union or PayPal: For big orders, partial payment is also acceptable.
---
---